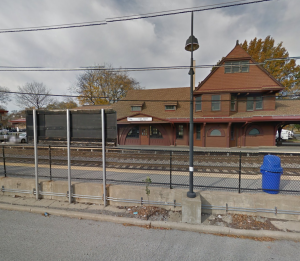 With Record Store Day 2014 just around the corner, our phone is already ringing off the hook.  The conversation normally goes like this, "Will you have DMB?"  "maybe…" "Cool, how long is the bus trip down Western from Wicker Park?" "Pack a lunch…"
We understand Beverly/Morgan Park is a little off the beaten path.  That should not dissuade you from making the journey. Over the next few weeks we will be bringing you a a few recommendations on where to eat, what to see, and things to do once you made the journey to one of Chicago's hidden gems.
Today we will give you a few recommendations on how to get here, but before we do that, many of you are asking why is it called Beverly Records if you are located in Morgan Park? What's up with that??
Is it Beverly or is it Morgan Park? (turning on Jeffrey Baer voice) The dividing line between these twin sister neighborhoods in 107th St. but 7 out of 9 lifelong residents won't be able to tell you this.  Ask a Beverly/MP'er where they live and they are more like to respond with St. Walter's, CK, Fisher, Barnabas or Cajetan's. But it wasn't this border confusion that landed Beverly Records in the heart of Morgan Park back in 1967.  It was actually named Beverly Records because it is in Beverly, –Beverly Woods that is.  The Beverly Woods neighborhood and shopping district was constructed from the early 50's through late 60's as a subdivision within Morgan Park that stretches down Western avenue from 115th Street to 119th Street then west 1/4 mile to the railroad tracks.
The shopping district is anchored by our 60 year old neighbor, The Beverly Woods Restaurant to the north and newcomer, Morgan Park Walgreens to the south. Some other gems in Beverly Woods include Cullinan's Stadium Club and Let's Get Poppin', Gourmet Popcorn Shop.  (turning off Jeffrey Baer voice) 
"So how do I get to Beverly Woods?" You are probably asking yourself.  The Western Bus is one option but if you are coming from any farther north than 22nd street or any farther south than  135th Street we have better transportation options.  Below is a list of recommended public transportation routes.
From Wicker Park, Ukranian Village, Portage Park, Logan Sq. | Bike Friendly on Weekends
From Tinley Park, Midlothian, Oak Forest, Orland | Bike Friendly on Weekends
From Lincoln Park, Lincoln Sq, Lakeview, Evanston | Bike Friendly on Weekends
or
Have a favorite route to get here?  Let us know in the comments section