Record Store Day has been a huge success over the past 7 years.  It is hard to imagine that the little flyer and poster we got in the mail back in 2007 was a pre-cursor to this international celebration we all treasure.
But even RSD has it's critics. About two years ago we started to see common dollar records being released as 180g restored classics priced at $34.99.  The pinnacle of ridiculous  was the RSD exclusive release of "the Gambler." "If we haven't sold a Kenny Rogers album all year for $5.98, why? or better, who? is going to pay $34.99?" We asked ourselves. The critics grabbed hold of these reissued common classics to prove their point that the vinyl revival had run its course.
Guess what? RSD inc. listened and responded with the best list of new and classic releases we have ever seen.  Gone is "The Gambler", in is "Gambling" along with great hard to find classic albums.
We must say we are impressed and now we get a chance to pick our favorites.  A good album is like a movie or opera, each song telling the story of a common theme. Various artist records don't normally offer that story or composition of thought that goes into 6 tracks per side. but when we saw that RSD has hand picked a Sun Records VA we were intrigued. Then we saw the song list… Now we are stoked!
This limited edition compilation LP was curated from the classic Sun Records catalog and we; all of us, picked the songs. RSD went to indie stores throughout the world and asked what were our favorite Sun Recordings. It features songs from notable artists like Carl Perkins, Jerry Lee Lewis, Roy Orbison, and Howlin Wolf. As a Record Store Day 2014 exclusive, it's limited to 4,000 copies worldwide.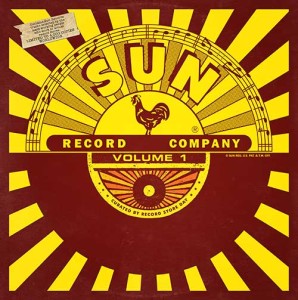 SIDE A:
Carl Perkins – Blue Suede Shoes
The Kirby Sisters – Red Velvet
Willie Nix – Baker Shop Boogie
Roy Orbison – Ooby Dooby
Howlin' Wolf – Oh Red
Malcom Yelvington – Drinkin' Wine Spodee O Dee
Charlie Rich – Who Will the Next Fool Be
SIDE B:
Jerry Lee Lewis – Whole Lotta Shakin' Going On
Rufus Thomas – Bear Cat
Big Memphis Marainey – Call Me Anything, But Call Me
Little Junior's Blue Flames – Feelin' Good
Billy Lee Riley – Red Hot
Sonny Burgess – Red Headed Woman
Brother James Anderson – I'm Tired My Soul Needs Restin