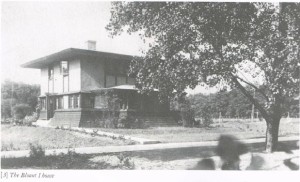 Do you remember Richard Dotson? If you grew up on the South Side the answer is, "Duh…, Yeah!" but ask anyone else and if their last name isn't Grobstein they probably have no idea.
For those who don't know, Richard Dotson helped lead the 1983 White Sox to one of the most successful seasons in White Sox history. With his help the White Sox won 99 games that year and came very close to a World Series appearance….  Murray.. wince…  Richard Dotson will always be remembered here but his baseball card, his national fame, his commercial identity will never be what it would have been if he was with the Yankees or the Cube during his prime.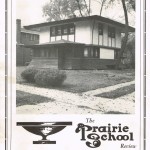 When it comes to architecture there are very few place outside of Australia that know who Walter Burley Griffin is. The South Side of Chicago is one of those places. Griffin built some of the best examples of Prairie Style homes in the world but because his name wasn't Wright, nobody really knows who he is. His books, his drawings, his legacy are only remembered by Architects, Australians and South Siders.
So when we found an old issue of Prairie School Review from 1973 stuffed inside a Neil Diamond Greatest Hits LP that came in on trade we knew you would love to read it.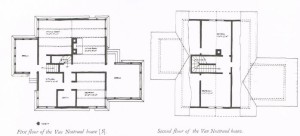 This issue focuses on the East Beverly homes designed by Walter Burley Griffin and tells the very interesting story about how and even why they were built.
This 28 page review is complete with all the floor plans on Walter Burley Griffin Dr, plus an in depth architecture audit by the famed U of I Professor Dr. Paul Sprague.
The Prairie School Review, Volume X, Number 1 – First Quarter, 1973, Griffin Rediscovered in Beverly. Enjoy!