One of the questions we get asked a lot is "How do I collect records?"  Seems like a silly question at first but then we thought about it. With so many genres and so many things to look for how does a person new to collecting vinyl get started without spending a bunch of money?  There are all kinds of ways to collect; genre, label, artist or maybe you just like the artwork. But like anything collecting records takes practice. Dollar record bins are a great place to start, they are everywhere; Swap-O-Rama, garage sales, Goodwill, your parent's attic, by the front door at Beverly Records and of course at Record Fair III on NOV 25!
"So how do record stores decide what goes in the dollar bins, is it just junk?" You are probably asking. Not necessarily. A record that sold in huuuge quantities might make it to the dollar bin if it is pretty beat up, but for the most part dollar bin records are albums that never sold well to begin with. And after sitting months, sometimes years unsold in the regular stock, a record store may go through and pull the unsold to make room for more popular titles. Dollar bin records are usually in good shape because they were played once or twice then tossed away as an after thought.
"If they didn't sell for years, how can they be any good?" Of course they are good.. they are good because they contain a lot of music from artists you may like but songs you never hear OR songs you like by artists you never heard of. Either way for an investment of $2 you could take the chance and maybe find something really good.
Now through Black Friday Record Store Day we will be putting out lists to help you in your dollar bin searches. Titles that we have found through the years that have great songs and are always in the dollar bins…
First up – Live Albums
Live albums became very popular in the 70's when bands starting signing multi-year multi album deals where they were required to put out x amount of albums over the course of x amount of years. If they didn't have any new material and a deadline was approaching they put out a Live Album. This genre is a notorious dollar bin records because they don't contain original songs and are sometimes poorly recorded. But there are good, maybe great recordings on these records. These were performers, who took the audience for a 2 hour ride during a time when concerts were a free for all. These albums have a way of taking you back to the exact time, whether it's though the dialog before or after a song or the way the instruments are being played live on stage.
12. Head East Live – 1979 | Pair with Miller Lite draft in a very large paper cup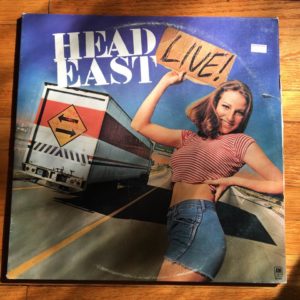 Money track – "Never Been Any Reason" John Schlitt literally screams the entire album but it works for some reason. It exactly how an arena concert in the '70s should sound. Close your eyes and you can picture yourself behind the girl with really frizzy hair who is blasted out of her mind….

11. REO Speedwagon – You Get What You Play For – 1977 | Pair with Long Island Iced Tea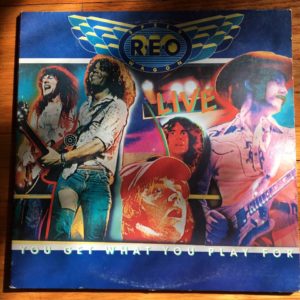 Money track – "Golden Country" Neal Allen Doughty starts on the Hammond B3 then Gary Richrath's mustache joins in on the Strat. Kevin Cronin takes it home. This was REO's prime they were really into it that night and you can tell.

10. Waylon Jennings – Live -1976 | Pair with SoCo, rocks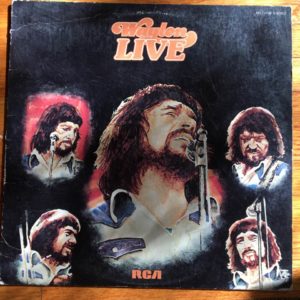 Money Track – "House of the Rising Sun" Waylon was a master at the art of the cover song. Only Johnny Cash came close. House of the Rising Sun as recorded by Waylon on this album is dark, scary and strong. It has that ominous "Things are about to get really bad in this movie" vibe.

9.. Isaac Hayes – Live at The Sahara Tahoe – 1973 | Pair with Brandy and Cuban cigar

Money Track – "Ain't no Sunshine". Ike starts out this song with a 7 minute jive monologue where he explains what love and loss. Subtitles would be handy…

8. J Geils Band – Showtime – 1982 | Pair with Bacardi and Coke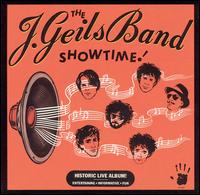 Money Track – "Love Stinks" Speaking of monologues, this has to be the best live music setup in the history of setups. Peter Wolf explains the garden of eden story under a 1982 suburban Detroit outdoor arena night  so that it all makes sense. Starts out with Adam and Eve were sitting around smoking dope all day long and then they got hungry, really hungry…

7. Four Tops Live  – 1966 | Pair with Dirt Martini
Money Track – "I Can't Help Myself" In 1966 the Four Tops were at the top of their game, so when they showed up at Detroit's famed Rooster Tale ballroom. (Picture the Martinique…) Small venue with low ceilings and packed with 750 people who waited all day in line outside in the rain to see their favorite band. The showbill included the Righteous Brothers, Marvin Gaye and the Supremes with the Four Tops closing the night. I can't Help Myslef was at the top of the charts and it was the song eveyone wanted to hear. Marvin Gaye, Bill Medley and Diana Ross all join in as they are almost drowned out by the audience singing along in the background.

6. WAR – The Music Band Live – 1980 | Pair with Michelada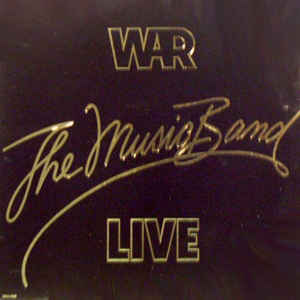 Money Track – "Why Can't We Be Friends" This album was recorded in War's hometown of Los Angeles and you can tell they were having a great time. This album is best played loudly on a summer night by a fire with all your friends.

5. Commander Cody – We've Got A Live One Here 1976 | Pair with Red Bull & Vodka

Money Track – "Semi Truck" This album features George Frayne two seconds from a barbiturate overdose and literally sings the entire album as if it is from personal experience.  This album makes the 70s sound like a lot of fun.

4. Charlie Daniels Band Volunteer Jam III & IV – 1977 | Pair with Tullamore Dew in a small glass

Money Track – "Can't You See" After Woodstock and before Lollapalloza there was the Charlie Daniel's Volunteer Jam. These yearly concerts hosted by CD himself featured some of the best talent of the era. Everyone from Alvin Hayes to Ted Nugent showed up when CD called. This album closes out with arguable the best rendition of Marshall Tucker's "Can't You See" in history.

3. Elvis – Live at Madison Square Garden – 1972 | pair with Jack and Pepsi

Money Track – "Never Been To Spain" This album showed the world that ELvis was not dead and launched him back on to every a list in America. I feel bad for Three Dog Night because after elvis recorded this you can never listen without to the original without thinking Elvis sung it better…

2. Warren Zevon – Stand In the Fire 1980 | pair with Jager & Red Bull

Money Track – Werewolves of London | This album features a coked out Warren Zevon surrounded by his coked out band, coked out photographer, coked out sound guy and coked out audience. The best photo of the night was the album cover and it surprisingly fits the night perfectly, hazy… The only reason anybody remembers this day is because it was recorded on vinyl. This is arguably the best rock concert recording of all time that no one remembers attending.

1. Elton John – 11/17/70 | Pair with Chocolate Martini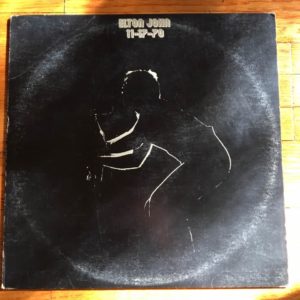 Money Track "Take me to the Pilot – Rock n roll history was recorded live on this album when alt rock sensation Elton John showed up for a radio station recording for 100 people in NYC. The fact that half of the people in the audience had no idea who he was and become fans after the second song is a true testament to Reginald Denny's genius. You can actually smell the stale cigarette smoke as Elton jams out.