Internet Only Father's Day Sale – In Store pickup available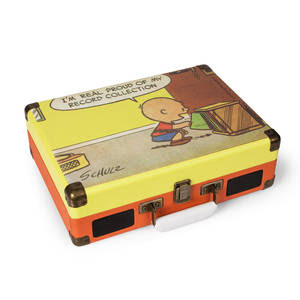 Maybe because it's awesome, maybe because our parents told us aw h'all no! when they came out, or maybe they were just cool because they were released as a Record Store Day exclusive.  Whatever the reason we never sold record players as fast as this one.  We sold out of Peanuts Record players in 3 minutes on RSD14, a new record.  Now we have a chance to buy up to 20 more!
Here is our quandary, we don't know if we should order 3, 5, 15 or all 20 of them.  Could you help us by taking this brief survey?  Just let us know if you are interested and we will make sure to order enough for everyone.  Thanks and happy listening.