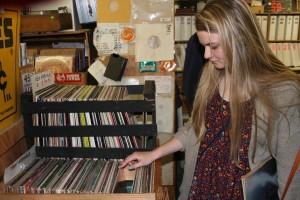 Once again, we owe you guys and girls a big THANK YOU for supporting us!  We had a another great RSD and it is because you guys came out to visit.
We had Waylon' swooning with his mellow renditions of Jennings' classics, plenty of White Castles and lots and lots of vinyl for the day.
And we still have a few titles left so take a look and see if you can find something you missed or didn't even know was available like this beautiful "Best of Gallagher" picture disc, Makes a great gift!