Bee Gees Staying Alive | PROMO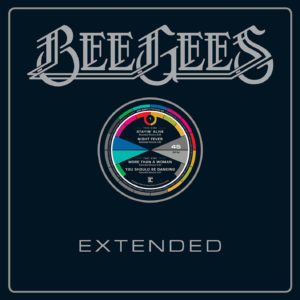 With The List for Record Store Day becoming larger and larger every year it is getting easier and easier for record companies to slip in a few reissues that are not only popular but extremely easy to find in used vinyl bins around the globe. The 2013 list included "The Gambler" for crying out loud.
So, when we saw the Bee Gees Stayin' Alive on "The List" we figured some poor soul is going to; once again, overpay for a reissue that is readily available in any dollar bin, flea market or thrift shop.
Our curiosity got the best of us so we looked into it and realized that the Record Store Day folks hit another home run for all the vinyl disc jockeys among us. This is not a reissue of the radio version of  Stayin' Alive, it is a reissue of the radio station and DJ pre release promo!  A true 12″ 45 coming in at 6:55 this cut is ideal for mixing, scratching or that always needed bathroom break.
Other cuts include Night Fever (4:50), More Than A Woman (4:43), You Should Be Dancing (4:47). We recommend you buy two!